Taylor Aves, a twenty-two-year-old transgender from Colorado, USA, is finally happy with who she really is now and feeling whole after years of feeling dysphoric with her own body. Starting from the hormone replacement therapy (HRT) process to coming out to the world as a trans and being loved and supported by everyone around her, she is definitely succeeding in the path of being a trans.
Just like everyone else who goes through a drastic change in life, Taylor too had to face some of her own challenges and struggles in life before the transition. With every step forward she grew stronger and learned to deal with everything one day at a time.
Even though the process was not easy and the road to recovery was rough, all of it was worth it in the end, she said. Here is Taylor's story, in her very own words:
"I basically started transitioning before I ever knew I wanted to. College has been really damn hard, and moreso because of transition than the actual engineering courses."
"There was lots of fear and sadness and tears and confusion but it has all been so so worth it."
"After I finally came to terms with being trans, the dysphoria followed. We repress this part of ourselves because it's scary. It's scary for a lot of reasons. And dysphoria hurts us. Repression is our brain's way of protecting us from pain."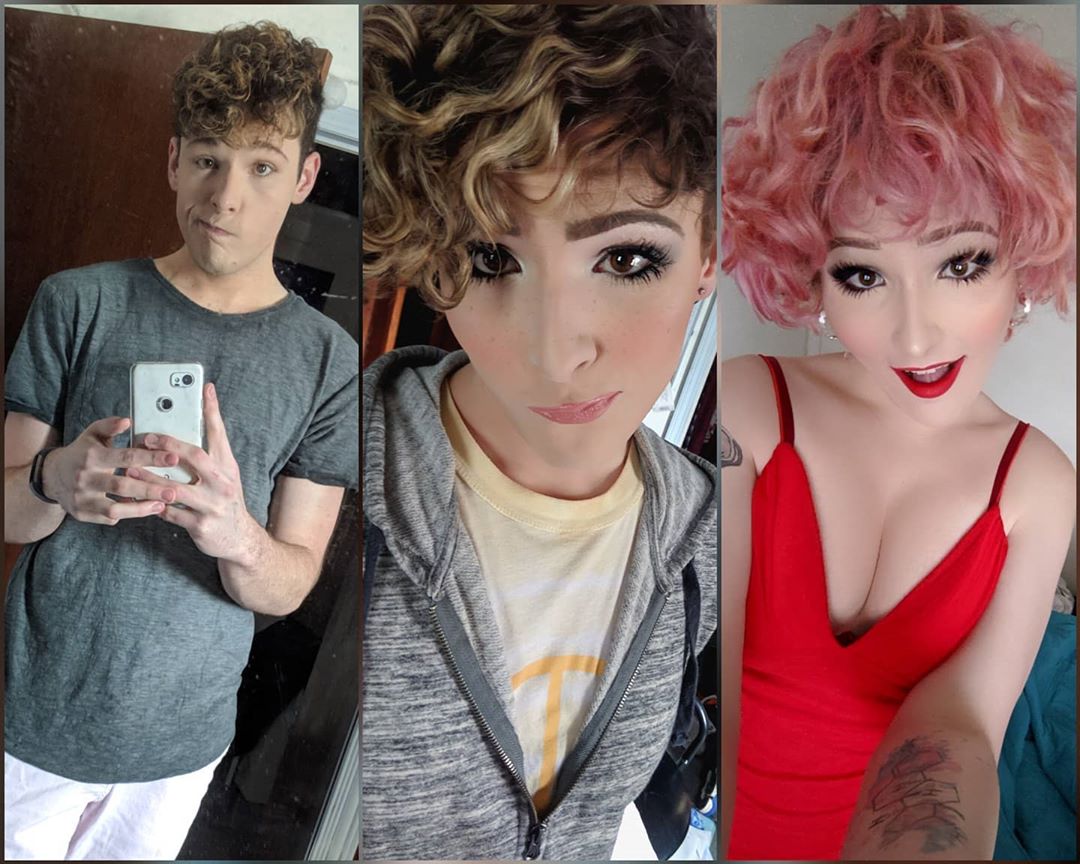 "You probably will eventually start noticing after admitting who you are: And if you don't, sweet! It's still not required for transition. You're just as valid as any other trans person."
"I'm proud of how far I've come and excited about how far I have left to go. I hated my body for most of my life and trying on new clothes always exacerbated that. Now, I'm falling more and more in love with myself every day and trying new clothes on only affirms that."
"It's a drastically different experience. It's all worth it in the end."
Check out more transition pictures of Taylor below!
#1

#2
#3
#4
Image Credits: tayloraves