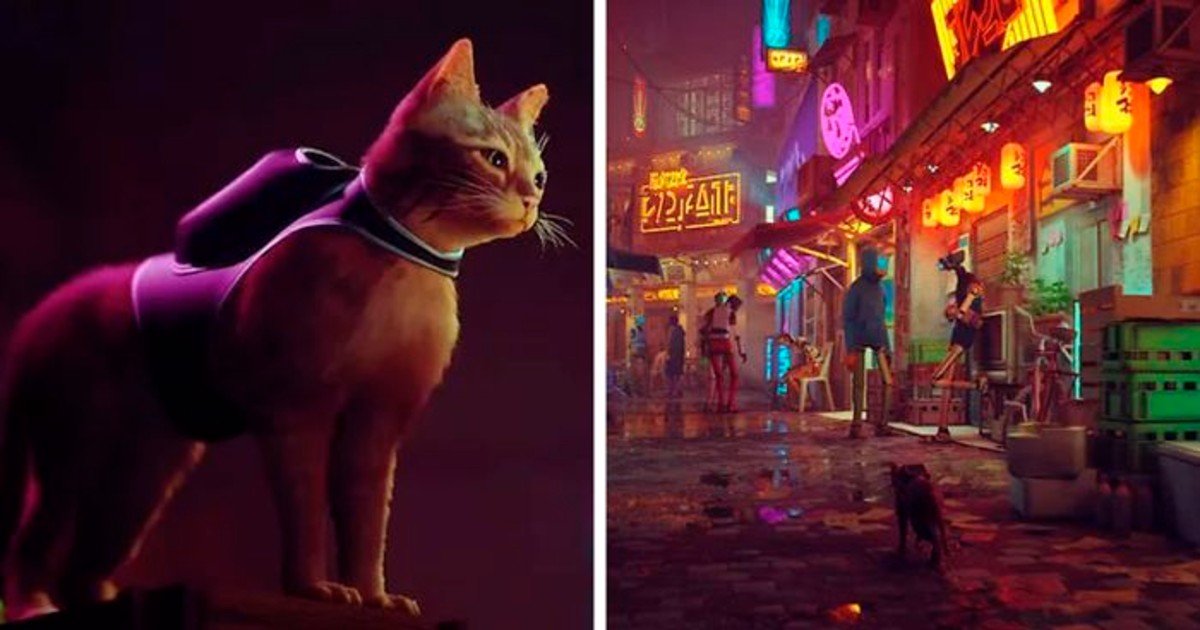 PlayStation 5 has wonderful news to all the cat-lovers out there! The company is launching a brand new adventure video game titled 'Stray', and everyone is loving it already, meowing at the trailer!
The game is developed by Blue Twelve Studio, and was initially called 'HK_Project'. It features a small stray cat who's lost in a dystopian city that's devoid of humans. The city is decaying and full of robots, and the alleyways displaying the words "RIP Humans" suggest that humans have gone extinct in the city. In the game, you will play as the little kitten with a backpack, solving all the mysteries that exist in the strange city.
More info: PlayStation | Hk-DevBlog.com | Stray.game
Check Out The Amazing Trailer Below!
According to Viv, the creative director of Stray, "exploring the strange world we are building feels truly fresh when you're sneaking beneath a car, or walking on the rooftops with the inhabitants below unaware of your presence." Not only that, but the kitten can endlessly meow and annoy the robots too, which is quite interesting.
#1
#2
#3
#4
#5
According to Stray's creative director, the dystopian city that the game features was inspired by Kowloon Walled City, which was an overpopulated and ungoverned settlement in Hong Kong. He stated that when the game was in the making, many of his team members showed an interest towards the Kowloon City, and therefore they concluded that it was the perfect base for their no-human universe.
#6
#7
#8
#9
Then they were met with the challenge of creating a unique experience for a cat, inside the extremely unpleasant city. Director of Blue Twelve Studio, who's a close associate of Koola, the studio's co-founder, stated that their own cats named Murtaugh and Riggs inspired them.
The game is still under development, and is set to be released in 2021.
This Is How People Reacted To The Game