Celebrations are a bit away with all troubles the Covid-19 pandemic has made all over. But that does not mean you should stop all your mood. Here we are bringing you amazing Halloween Nail Art 2020 with the help of the best nail artists to keep going with the best Halloween Inspiration. Just turn you to a witch with black magic wearing glitter, cobwebs, ghost effects, crystals, and more.
Scroll down and let us know what makes you most inspired for this Halloween times. And if you have DIY Halloween Nail Art ideas, we are very excited to meet them in the comments!
#1 Simple yet stunning Halloween themed nails
#2 It's Casper-Times
#3 Fantastic Halloween Nail Artwork
#4 All in one Hand
#5 Amazing Nail Trends for Halloween
#6 If you love colors, this is the best to try this Halloween
#7 A Little bit of Glitter for Halloween
#8 If you love it…
#9 For Black and White Lovers
#10 A little bit of colors and a little bit of art
#11 Not only for Halloween but for all time!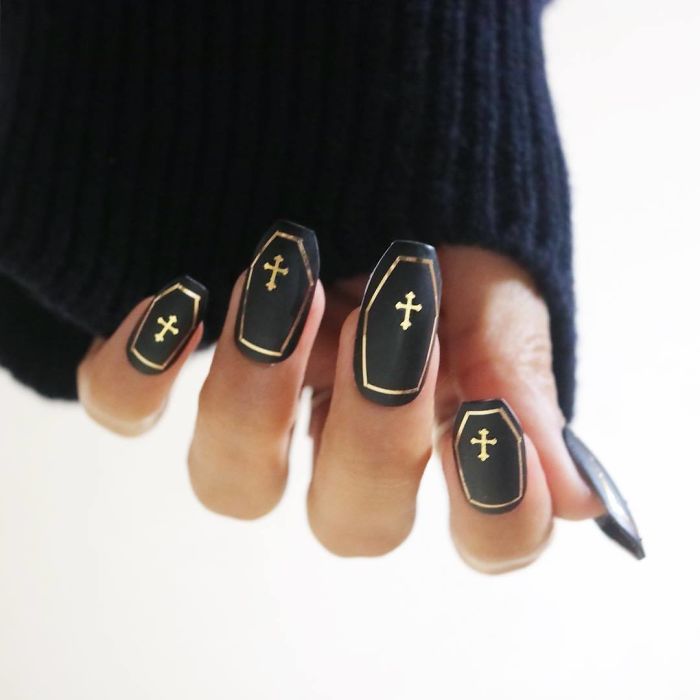 #12 Scary, but beautiful Halloween Nail Art 2020!
#13 Want to go beyond black and white? Then try this!
#14 Little Ghost Theme for Best Halloween Nails
#15 Amazing Halloween Nail Art not to miss!
#16 Are you too Fancy, then try this for Halloween Nails!
#17 Love Pumpkins and Webs?
#18 Cute Nails Art for Halloween
#19 The Story on Nails!
#20 One of the Best Halloween Nail Art 2020 not to miss!
Fashion is a way you talk to the world in a different way and nail fashion takes a big part in it. So Halloween is one of the best times in the year to wear all fashion you love. There, I hope you got the help from the Best Halloween Nail Art 2020 to know the most trending designs for this Halloween.